ECLECTIC PARSONS GREEN LION HOUSE
An exhilarating Interior Design project for a private client. This project showcases our love affair with colour, contrast and metallics.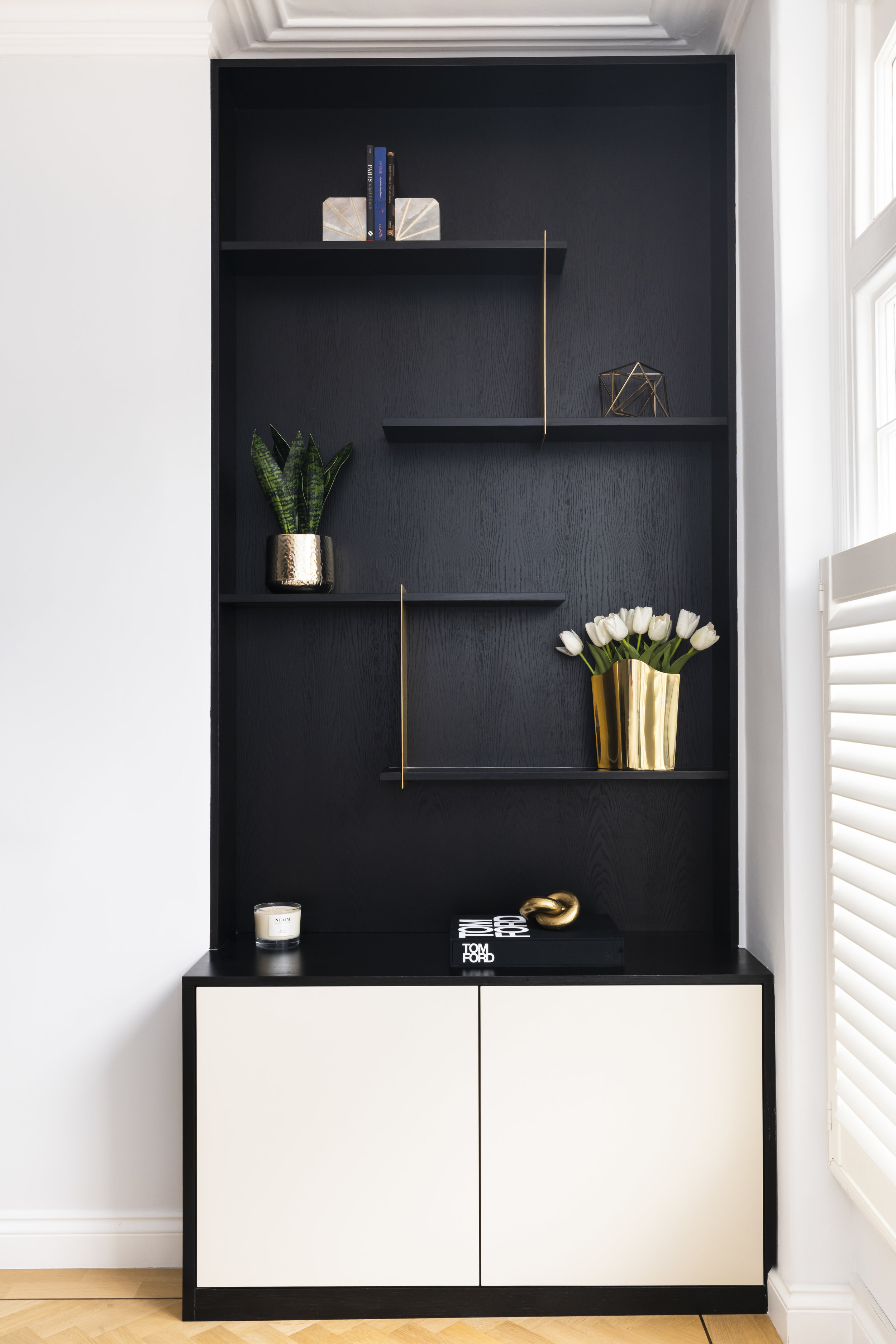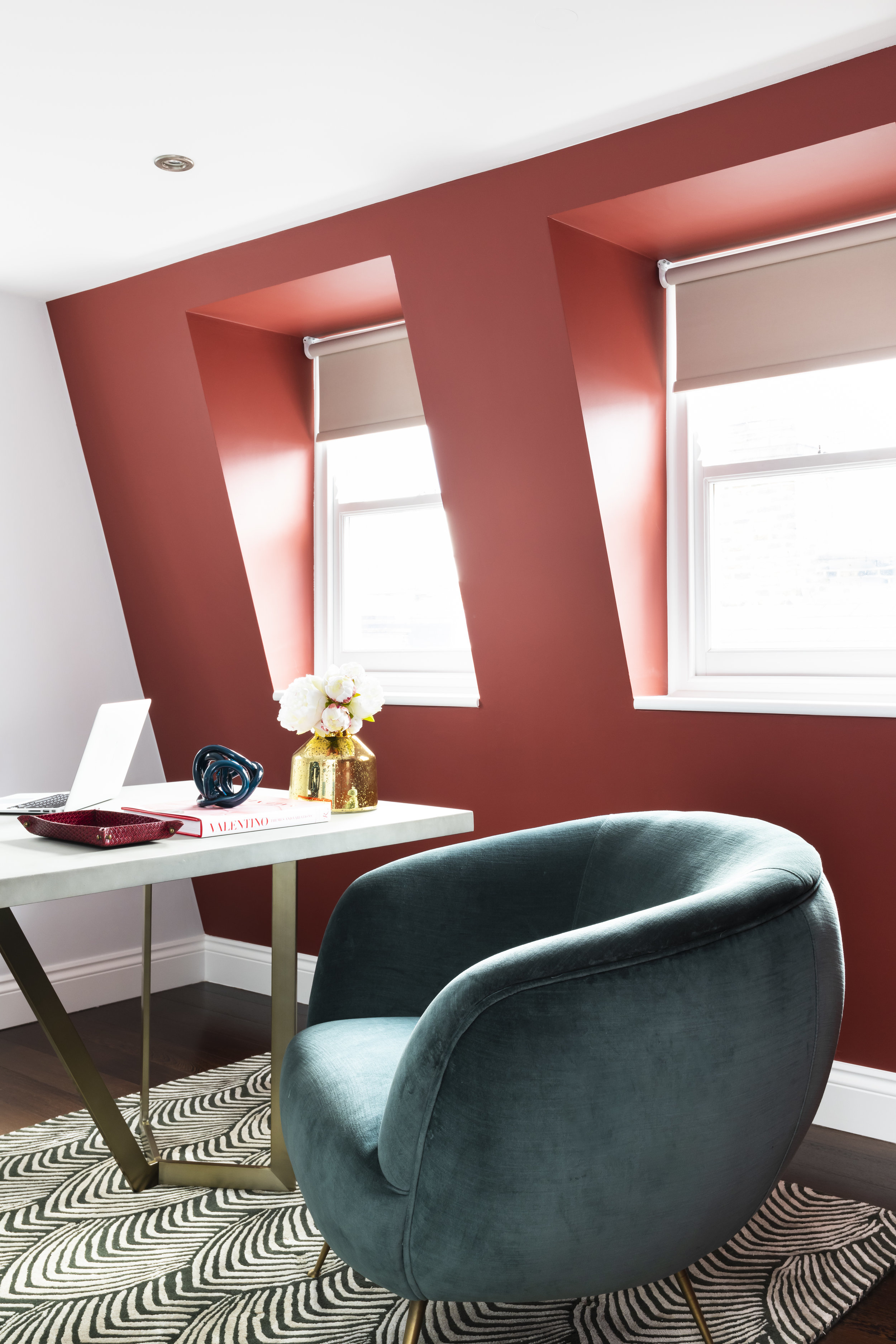 THE BRIEF: Our client required an overhaul of their large family home after a terrible experience with a builder. We sat down to understand their requirements which blended refined style and practicality for their two young children. We focussed on the main living space, the master suite and the guest bedroom which included repainting, window treatments, bespoke joinery and new furniture.

OUR APPROACH: We created a colourful and bold design to transform the home into an eclectic and fun space for our clients to entertain friends and family. Working with our renovations team, the project was turned around in 2.5 months using our carefully vetted suppliers to deliver quality products that are in-stock or with minimal lead times. We are thrilled with the result and are delighted to say our clients are too.
Michele worked with her clients striking and unusual artworks to create a daring concept. Her understanding of living in style with a toddler certainly enabled Michele to create a practical home for her clients. The bespoke joinery for the reception adds contrast and additional storage with the typical 'Michele' stamp of brass detailing. Michele's penchant for striking and impactful paring of colour and metallics fit her clients brief completely.